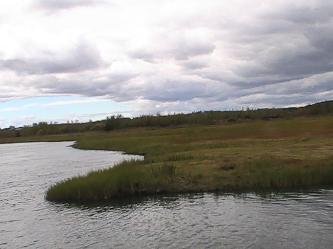 Marsh on Southbound Side of Route 107
On December 2, 1981, Anthony Belmonte discovered Joan Webster's wallet.
The location was in a marsh area on the southbound side of Route 107 in Saugus, MA.
Based on the location of the items, authorities speculated the item was tossed from a vehicle headed south toward Logan Airport.
*********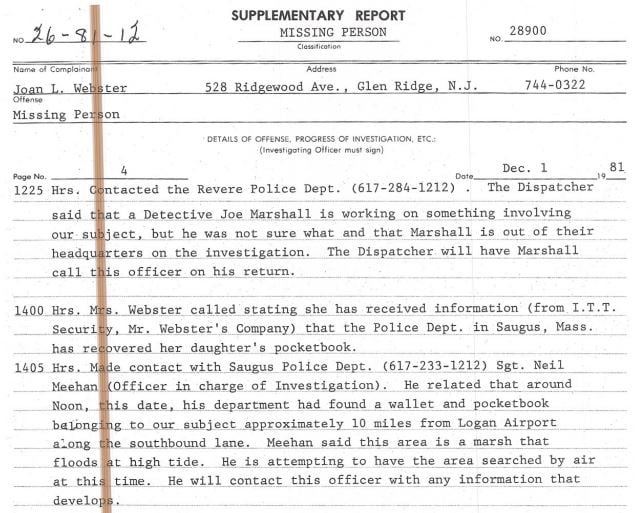 Glen Ridge Police Report December 2, 1981, Recorded by Det. Tom Dugan
Authorities returned to the marsh area with Belmonte and recovered Joan's purse.
Contents of the purse and wallet were documented by the FBI. It was reported only cash was missing.
The purse and wallet were found seven to ten miles north of the airport.
*********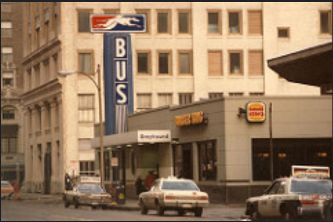 Park Square Greyhound Bus Station
10 St James Avenue in Boston, MA
(Bus terminal no longer exists)
*********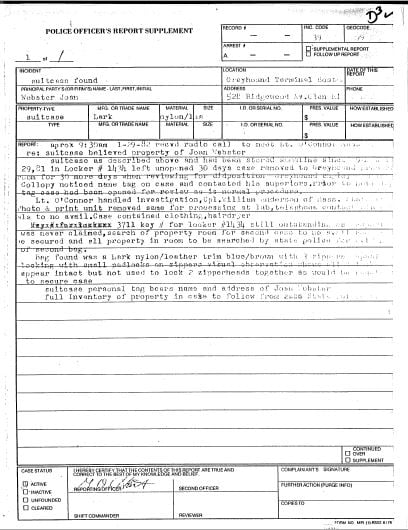 Boston Police Report January 29, 1982
Joan's Lark suitcase was discovered at the Park Square Greyhound Bus Station.
The location was about five miles west of Logan Airport.
The suitcase was placed in locker #1434 where it remained for 30 days. It was placed there before 9:30 a.m. on November 29, 1981.
The suitcase was removed from the locker after 30 days and was stored in a caged room for another 30 days before an employee noticed the tag and called police.
Key #3711 for locker #1434 was not recovered.
The FBI catalogued the contents and reported the bag was undisturbed.
*********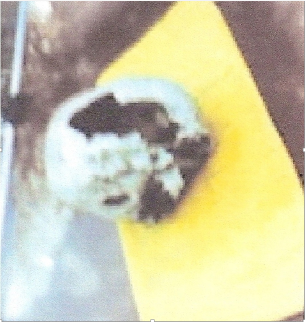 Right Side of Joan Webster's Skull
Recovered on Chebacco Road, Hamilton, MA
April 18, 1990
*********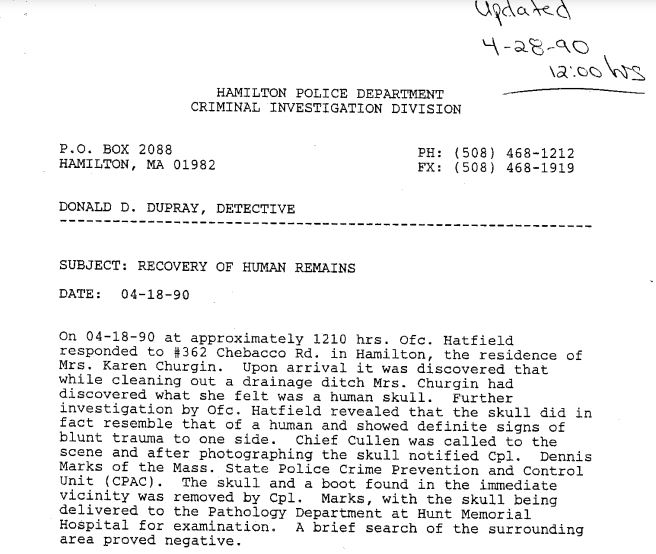 Hamilton Police Recovery Report page 1
April 28, 1990
*********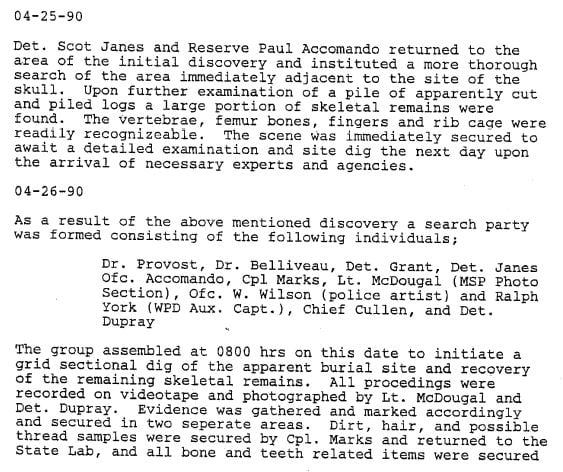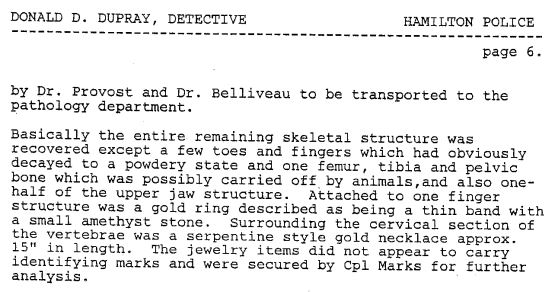 Hamilton Police Recovery Report pages 5 & 6
April 28, 1990
Full grave discovered on April 25, 1990.
Gold neck chain and gold ring found on skeleton.
*********
Interview with Detective Paul Grant
July 16, 2009
Detective Paul Grant with the Hamilton, MA Police was lead investigator on Joan Webster's recovery.
Condition of Joan's remains:
Cause of death, blunt force trauma causing a 2" X 4" hole on right side of skull.
Joan's clothing was stripped and not recovered.
Black plastic trash bag found broken beneath Joan's skeletal remains, probably to contain excessive bleeding from head wound.
Generic jewelry, a 15" neck chain and gold ring with semi-precious stone were still on the skeleton.
Two distinct layers of cut logs covered the gravesite.
*********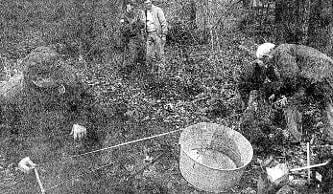 Beverly Times April 26, 1990
Recovery site off Chebacco Road in Hamilton, MA.
Detective Paul Grant is pictured on the left.
*********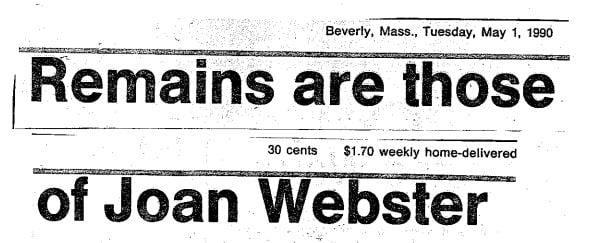 Beverly Times May 1, 1990
*********